"The unwanted, being underpaid, who go unappreciated, doing the unthinkable for the ungrateful."
The Catching Hell training mission is to raise-the-bar of health and well-being for Street Cops, 1st Responders and their families by upgrading their survival mindset and tradecraft making them smarter, safer, stronger, more aware, and most importantly, keeping them healthy and alive.

​Designed for Police, Probation/Parole, Corrections, Fire, Emergency Medical Specialists, Prosecutors, Military and their supervisors.

This is not a re-hashing of glory stories or an endless stream of case studies. Real-time, real-world problems are confronted offering practical and innovative solutions to overcome them.
"He who fights monsters should see to it that he does not become a monster."
Never before in our history has it been more difficult to be a 1st Responder. The mental and emotional side effects of serving as the public's protector have resulted in disturbing consequences for some of our brothers and sisters.

The demands of the profession can cause some to slip or fall. During Catching Hell we get personal.

​Post-Traumatic Stress Injuries, the use and misuse of alcohol and medications, emotional conditions like anxiety and tragically, suicide have become rampant.

​We don't shy away from these topics but rather, confront them head-on and when needed, make available solutions to identify, address and eliminate those demons from the lives of those who protect us.
Then I heard the voice of the Lord saying, "Whom shall I send? And who will go for us?"
​And I said, "Here am I. Send me!"
~ Isaiah 6:8​
Warning: Video contains language that some may find offensive.
Change the way you view the job.
Change the way you do it.
Change your life.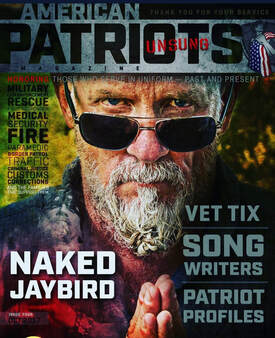 Jay Dobyns is recognized both nationally and internationally as a lawman, more specifically as an elite undercover operative. He is the survivor of multiple combat shootings, over 500 undercover operations, and world-renowned investigative accomplishments.

​Jay has served in training roles for a quarter-century and is a New York Times bestselling author of two books. No Angel, My Harrowing Undercover Journey to the Inner Circle of the Hells Angels details his two-year path to membership in the gang. Catching Hell, A True Story of Abandonment and Betrayal, is his brutal and raw account of the personal and professional struggles he endured.

A downloadable course outline with instructor profiles is located below. I am blessed to know
and work with some of the very best experts in their fields. Use this document to learn about them.

​
---
"If you are in a plain clothes unit, you NEED this!" Zach S., Indiana

"As a fireman and now a paramedic, Jay's message hit home like a ton of bricks." Leonard "Leo" B., Alabama

"No one smashes this information home like Jaybird. Passion times a million." Tom P., Wyoming

"I was changed. The first classroom break I called my wife and kids and told them I love them." Alan T., Nevada

"Like Jay says, "Dangerous boys go to dangerous places." I am. I do. Now I'm more prepared for it." Francisco L., Florida

"I've been a narc for 17 years and I'm now thinking about things I never thought about before." Stuart K., Tennessee

"No one cares how much you know until they know how much you care. Jay cares about me." Cindy S., Washington

"The delivery felt more like a discussion, an interaction of ideas, than a lecture. I liked that." Robert C., Ohio

"Those personal stories, man, that was me. It caused me to honestly reflect." Morgan V., South Dakota

"I was really good at this job when I arrived. I got better after this." Kyle D., Pennsylvania

"Jay is a champion for all us who chose to do the job this way. I put more tools in my toolbox." Mike P., New Mexico

"Not at all what I expected. No ego. No bulls**t. Straight-f**king-talk." Joseph T., Illinois

"Finally, someone speaks to the value of women. Respect and insight that made me feel appreciated." Kris B., Oregon

Seminars coming soon to your area.
Keynote, 1/2 Day, Full Day and instructor combination presentations available.
For inquiries on bringing the Catching Hell program to your department or for other questions, comments or details use:

​info@jaydobyns.com
Course Outline and Instructor Profiles:
To Register For:
Jay's Essay for Safe Call Now: